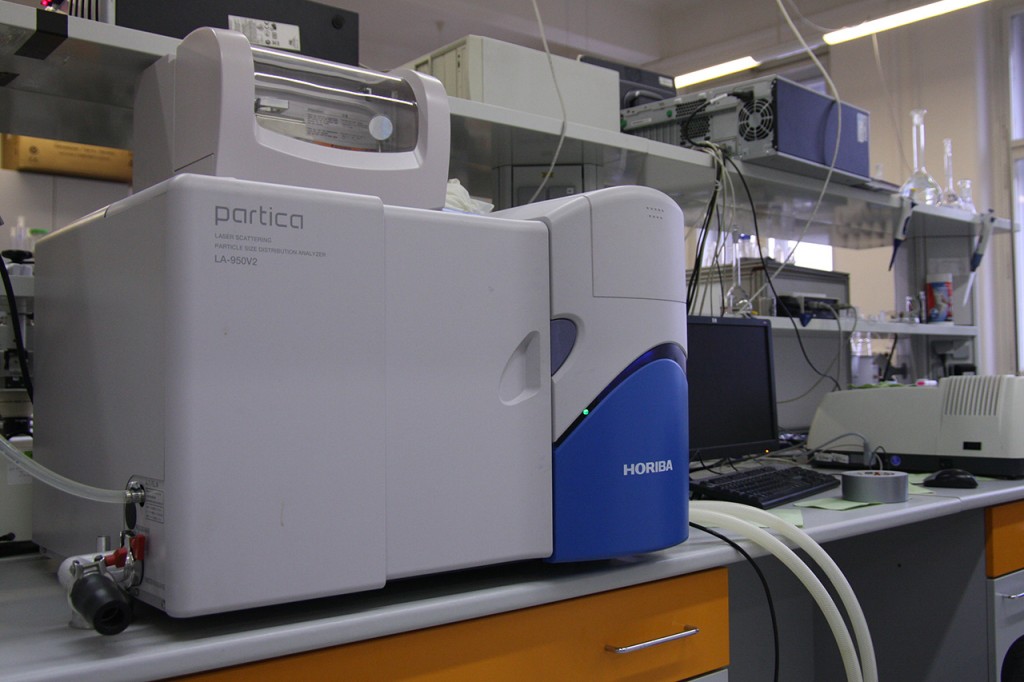 Our applications:
Measurement of micro-particle size distributions
Technical specifications:
Measure particle size between 10 nanometers and 5 millimeters
Suitable for suspensions, emulsions, powders, pastes, gels, and creams
Easy to use dry powder accessory
Requires only micrograms* of sample, minimizing cost of analysis
Flexible, fully automated measurement sequences
Excellent reproducibility and unit-to-unit agreement
Measurements in less than 60 seconds
Light Source:650 nm Laser Diode approx. 5.0 mW, 405 nm Light Emitting Diode (LED) approx. 3.0 mW
Detectors:Silicon Photo Diode
Ultrasonic Probe:Frequency 20 kHz 7-Level selections
Flow/Fraction Cell:Tempax Glass
See manufacturer's overview of this product for more details.
Examples of our applications: